June 28, 2017
Arlington Contemporary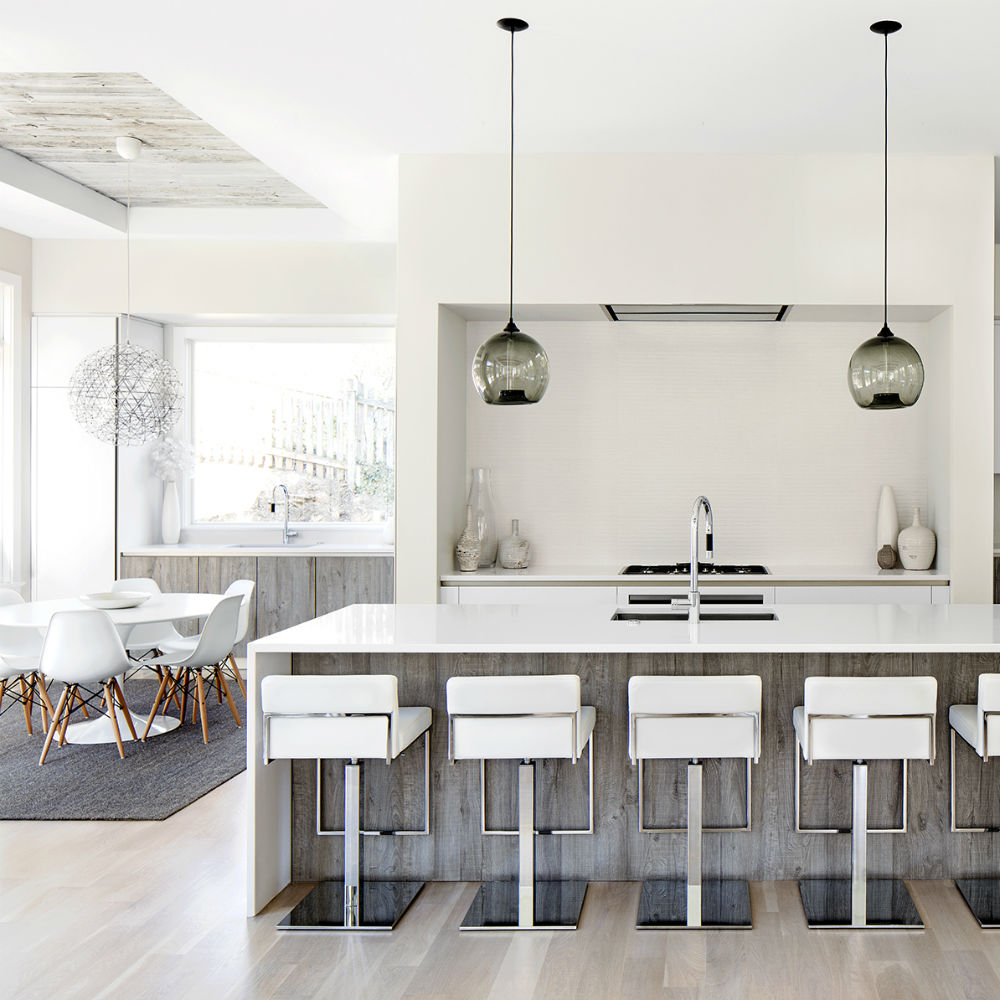 RECENTLY COMPLETED: SNAIDERO CABINETRY ADORNS CUSTOM-BUILT ARLINGTON HOME
Modern yet classical, this custom-built family home draws you in as a beacon of contrast in its more traditional Arlington neighborhood. The client, a wife and mother of five, with a keen designer's eye orchestrated every last element, from their custom stained floors to a highly specific sport court, demanded minimalist and sleek cabinetry to bring cohesion throughout the project.
Snaidero excels in offering the pristine white and gray pallet favored by the client. Balancing her own uber modern and clean aesthetic with her husband's more customary preferences, and family's needs, the transitional appearance of Snaidero cabinetry allowed for the exacting mix of varying materials and neutral colors conveying a precise progressive look and feel.
The show worthy end result was a combination of a client's vision, using premium materials, and a partnership which focused on the details.
"At Snaidero, the cabinets sell themselves, their quality is awesome, but the people are even better– they treat every client with such care. They shared different pricing options to fit my budget, and because they were able to fit my kitchen budget I was able to do all of the bathrooms. My project with Snaidero was professionally done from beginning to end. They didn't force you to do their kitchen, they help you design your kitchen and make it better." — Client
Customer service is paramount at Studio Snaidero DC Metro. Our goal is to create dream kitchens that elevate our clients living spaces and turn their home into highly functioning show pieces.