June 28, 2017
Historic Meets Modern in Georgetown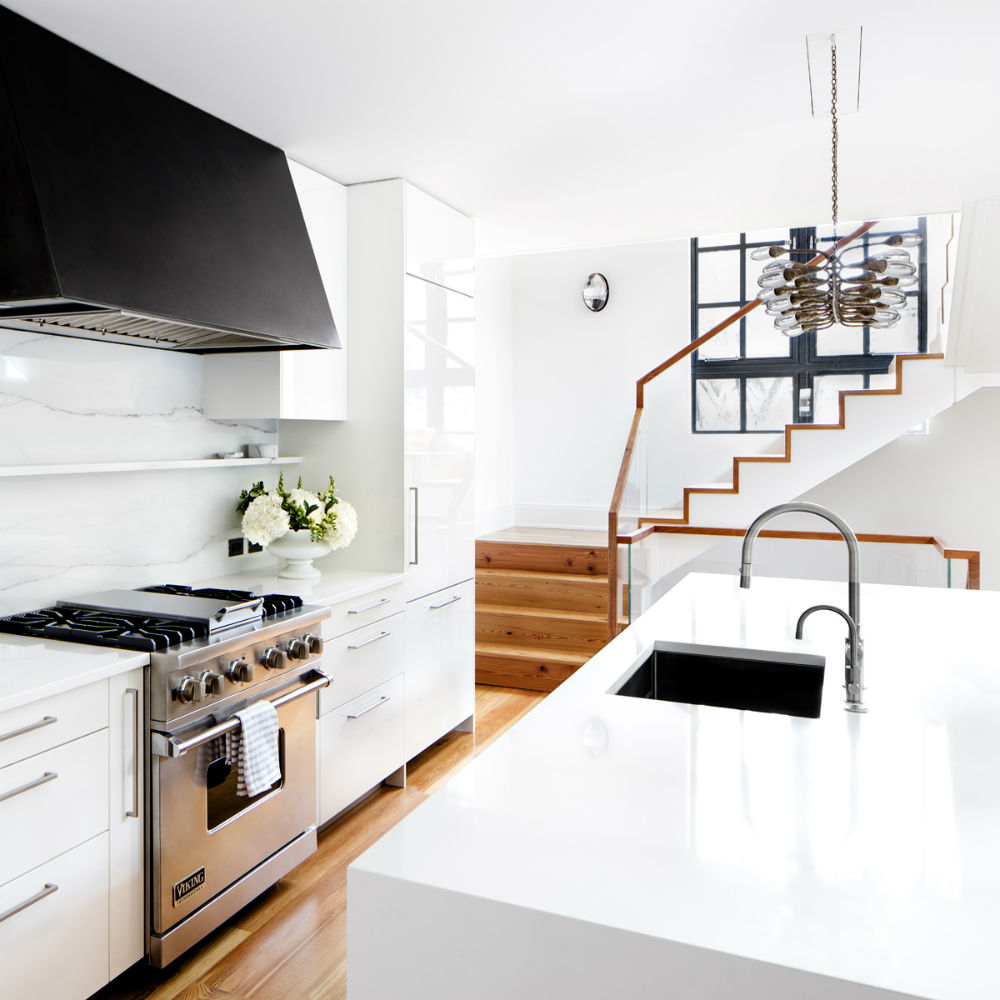 RECENTLY COMPLETED: SNAIDERO CABINETRY PUNCTUATES HISTORIC GEORGETOWN FEDERAL ROW HOME
Nestled in the charming historic district of Georgetown, this c.1800 Federal Row Home has been completely renovated with no detail spared, offering a pop of zest to DC's oldest neighborhood. The total home renovation led by architect Christian Zapatka and homeowner/interior designer Azali Kassum, boasts a mixture of bold and classic expertly contrasted by subtle and soft modern accents. At the heart of this remodel– a gorgeous Snaidero Italian kitchen in a timeless white and gray palette.
A distinct vision in mind, the owner and mother of one year old twins decided to use her own home for her interior design debut. The collaborative end result for this East Village home netted Christian Zapatka Architect, LLC and Azali Kassum Interiors a coveted stop on the 2017 Georgetown Home Tour this Saturday, April 29th!
Staying true to a historic-meets-contemporary theme in the kitchen, this Federal triumph was outfitted with a mix of Snaidero white glossy lacquer and a gray matrix textured cabinetry to compliment a bold oversized black iron hood. The dramatic outcome conveyed the striking balance of acute modern the homeowner strived for to enrich her Georgetown gem.
Recognized worldwide as a forerunner of true high-end Italian design, Snaidero offers a plethora of kitchen models and finish options. At Snaidero, we pride ourselves in partnering with contemporary designers and architects from diverse design fields to develop innovative and highly effective kitchen models. This allows us to design kitchens tailored to the specific needs of the client, using advanced production techniques and increasingly sophisticated materials. The culmination, beautiful projects curated specifically for our clients and built for their lifetime enjoyment.