February 21, 2018
Behind The Scenes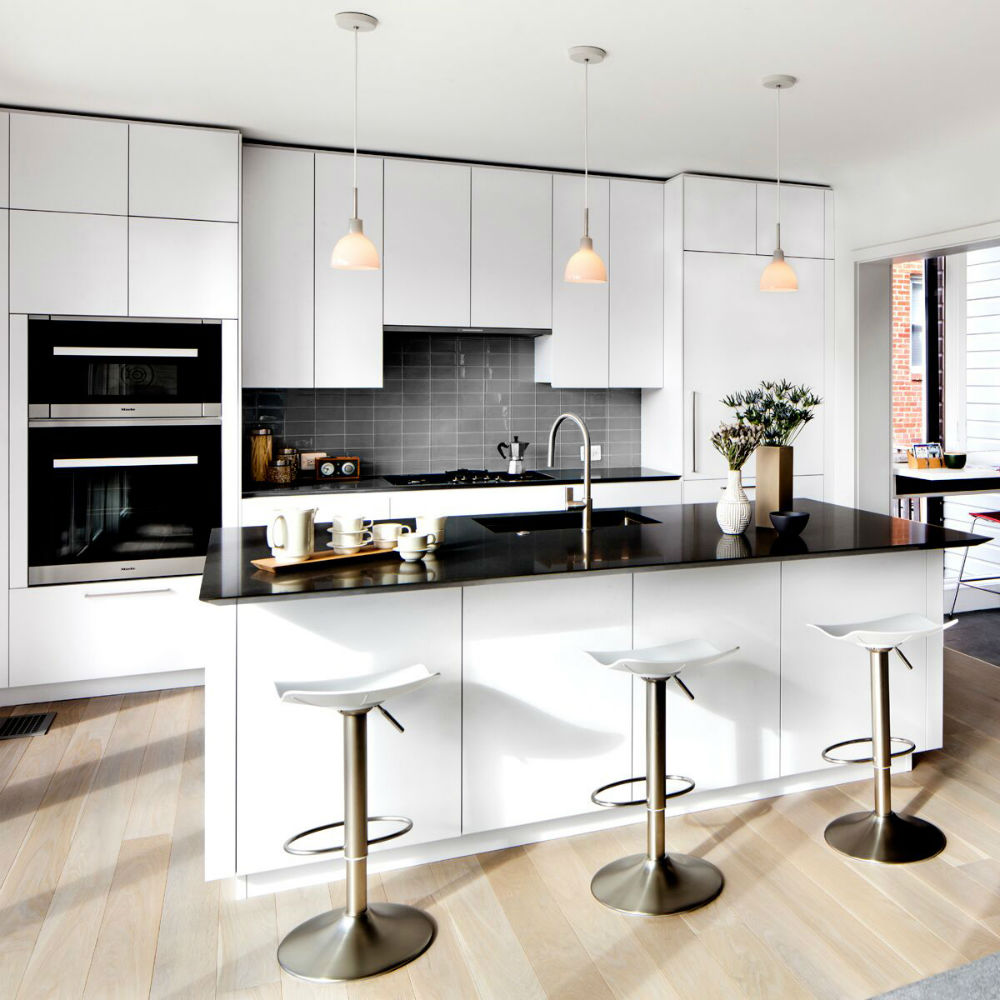 BEHIND THE SCENES –
KITCHEN PROJECT IN DEL RAY
A kitchen renovation can be an overwhelming experience. The dream of gliding from work zone to work zone in a kitchen fit for a chef can be intoxicating, but where do you begin?
We have deconstructed one of our latest kitchen projects below to help you understand the process of a kitchen remodel. Let's just say, it takes a lot more than what they squeeze into your favorite 30-minute TLC program!
**
Consultation & Budget Estimate
Our clients decided Snaidero was the right fit for them after finding us online and coming to see our showroom in person. During the first scheduled consultation, one of our designers discussed finish preference, needs of the kitchen, and potential solutions of what their kitchen could become. The goal of the first consultation is to better understand the desires of the client and begin to build an outline of an efficiently designed space that aligns with the clients' personality and lifestyle.
**
Site Measure
Once the designer and client reach a mutual kitchen vision, the next stages of the design development are more involved and therefore require a professional retainer fee. (Retainers are based on a percentage of the total estimate of cabinetry and later applied in full to the contract amount). Our team will then verify job site measurements, investigate various approaches, and create a design and layout based on client needs and desires within the available space and budget.
**
Cabinet Design & Layout
Next, we develop design concepts and review them with the client to ensure each aspect of their dream  kitchen is captured. Upon final acceptance of the plans, we'll turn the approved design into shop drawings and place the cabinetry order with Italy where it is produced using a combination of both machine and hand finishing practices. Production of cabinetry and delivery to your door will take between 14-16 weeks.
**
Delivery & Installation 
After the cabinetry arrives in the US, Snaidero DC Metro is there to ensure that delivery goes off without a hitch! Then the excitement begins as installation takes place. All of our cabinetry is on a hanging rail system and should be installed by someone  who is familiar with European cabinetry.
Once the cabinetry is set, the counters can be measured and fabricated while the appliances are installed. We often help our customers select countertops and backsplashes along with appliances, and can help order and facilitate delivery of these items. This particular installation took place in just three days!
**
Enjoyment, Photo Shoot, and Bragging… 
A kitchen renovation is no small task! An overall kitchen project takes creativity, vision, organization and timing. Our goal is to help design and deliver your dream kitchen– one that you can enjoy for life.
**
At Snaidero DC Metro we believe a good product, good design, and good install equate to a beautiful installation and a satisfied client. We work hard to ensure that your project goes as smoothly as possible. We are there with you every step of the way to ensure that your kitchen turns out exactly as you envision.