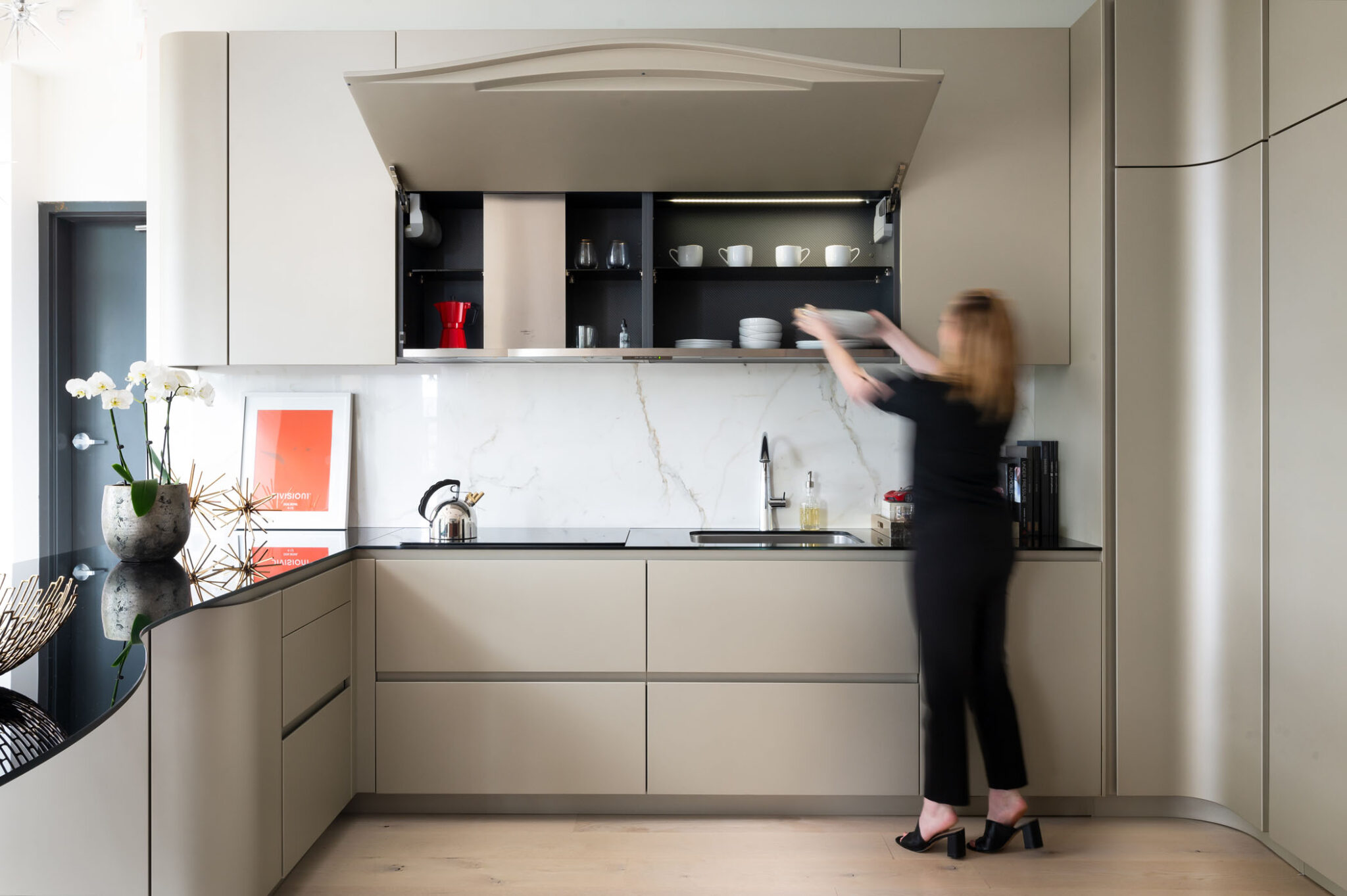 Let's get started
Interested in learning more about our products? Want to take an in-person or virtual showroom tour? Contact us to start the process.
Hours
Monday – Friday
10:00 am – 6:00 pm
Parking Info
Timed street parking is available in front of the showroom. Garage parking is available with advanced notice.
Contact Us To Schedule a Tour
Give us a call or complete the form below, and we will return your inquiry promptly.
"*" indicates required fields
Our Process
1. Consultation & Budget
We invite you to visit our showroom so we can review your dimensioned plans, assist you in selecting a cabinet style and finish for your cabinetry, and explore your individual lifestyle and cooking needs. The initial showroom consultation and cabinet budget estimate are offered to you without obligation. Our budget estimate can also include appliances and installation, if required.
2. Site Measure
The next stages of design development are more involved and therefore a professional retainer fee, which is based on a percentage of the total estimate of cabinetry, is required to move forward. This enables the Snaidero designer to verify job site measurements, investigate various approaches, and create a design and layout based on your needs and desires within the available space and budget. The retainer shall be applied in full to the contract amount.
3. Cabinet Design & Layout
A Snaidero designer will work with you to create an individualized design that is practical and functional as well as beautiful. It is our aim to deliver a project that will be a source of pleasure for years to come. We will assist you in specifying, coordination, and purchasing appliances. The Snaidero team will provide a complete set of the detailed floor plans, elevations and specifications for the project.
4. Cabinet Order
Upon the completion of final drawings and client approval, we submit our contract and require a deposit of 50% to order the cabinetry from Italy. The balance is due when the container arrives into the United States and is required to release the cabinetry for jobsite delivery. If requested, we are available to help you select your countertops, appliances, and other materials above and beyond the cabinetry itself.
5. Delivery & Installation
A specific delivery date and time will be scheduled. Installers should be on site to accept cabinet delivery, inspect each cabinet, and begin installing. We encourage you to use our recommended Snaidero installers to make sure your project comes together seamlessly for your complete enjoyment for years to come.