November 11, 2016
GOOD DESIGN and quality NEVER GOES OUT OF STYLE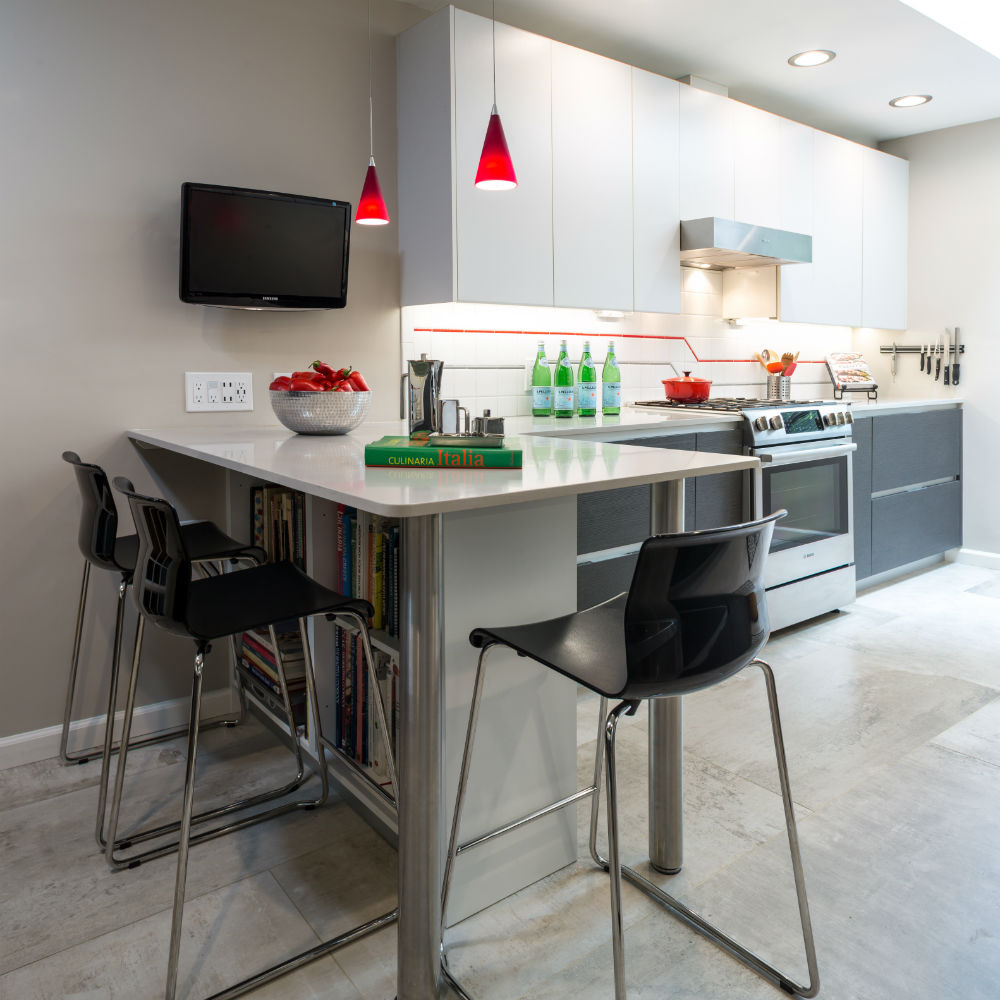 A statement applicable to one of our Annandale Virginia clients, good design never goes out of style.  After a flood damaged their home and kitchen base cabinetry, this satisfied Snaidero Kitchen owner for over 20 years returned to Snaidero for help.  Instead of a complete renovation they choose to select a complimentary Snaidero finish and door style to replace their damaged cabinetry, providing a fresh updated look to their space while enhancing their original selections, that still function as new.  The end result, a perfect blend of 20+ year old Snaidero cabinetry counter balanced by brand new Snaidero collection.  They are now ready for 20+ more years of enjoyment.
"25 years ago… we fell in love with the all-white cabinets with their sleek matte finish.  We had been living in Europe, and these cabinets gave the same look as the European style as well as the smartness of the European kitchen.  Everything else was so boring!" — Annandale Client
To compliment their existing cabinets, our Annandale client chose our ORANGE door style in Fusion Oak Matrix for their base and tall cabinets and Igloo White Melamine for the peninsula cabinet.
Snaidero successfully fuses art and design with the best technologies of the present and future cemented by the collaboration of our local design team and client vision.  The Snaidero goal has always been to improve your life and is accomplished through extraordinary designs, made-to-measure kitchens, while using eco-sustainable materials and processes.
Quality is not just a word for Snaidero: it is a value.  This is a commitment and pact of trust that we have honored for over 70 years, designing and manufacturing kitchens that are 100% Made in Italy.  Prior to any client engagement, an extensive analysis of ergonomics, materials, durability, trends, environmental impact and safety is undertaken to ensure our products will meet the market's demands and stand the test of time.  The results are timeless kitchens created to improve the quality of life, and we think our clients agree:
"I'm really really proud of my kitchen, everyone who comes in loves it!" — Annandale Client