February 25, 2022
Five Functional Design Upgrades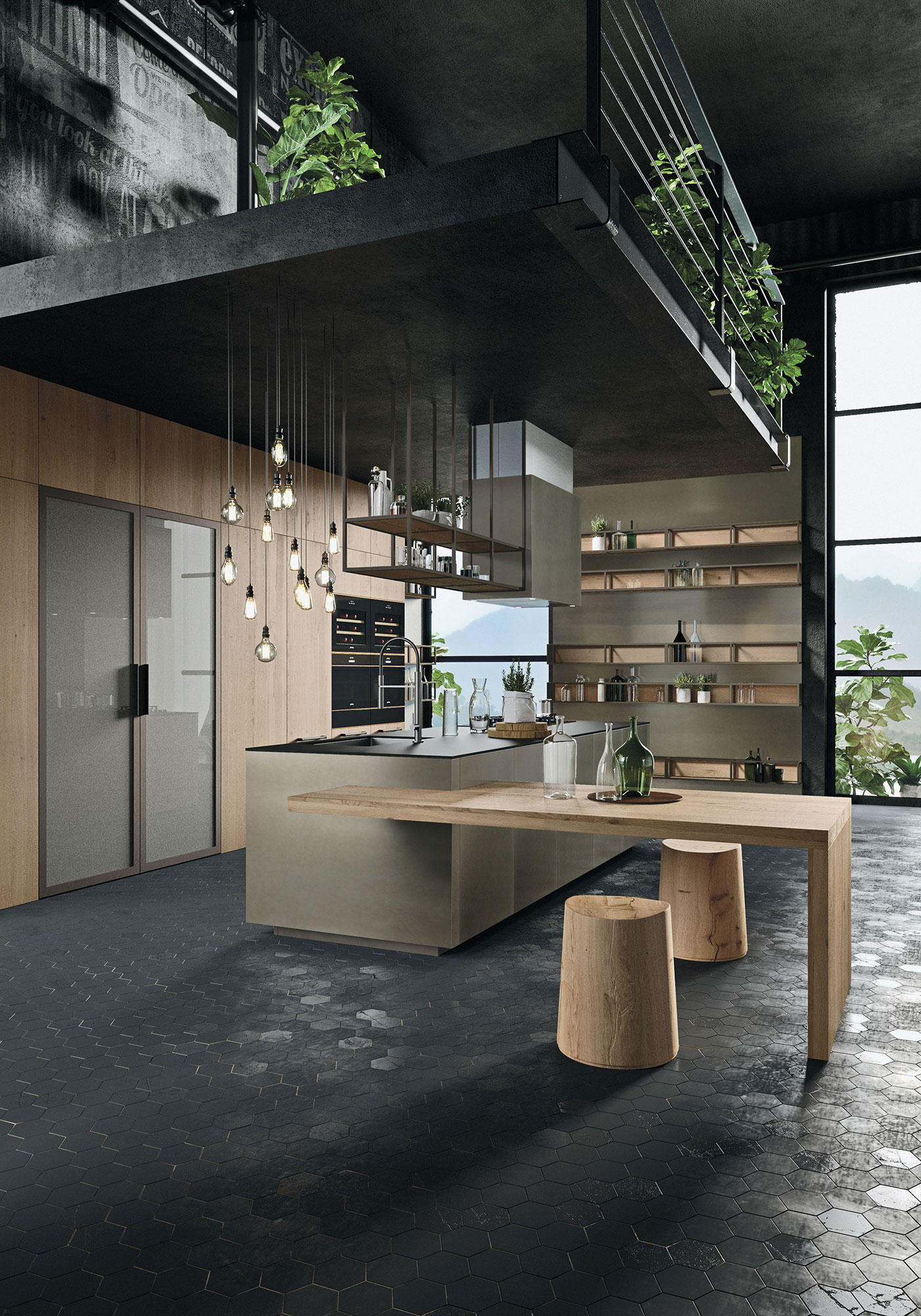 Luxury kitchen design does not compromise storage for style. Snaidero's sleek and modern designs are fully customizable to anticipate the homeowner's individual needs. Internal drawers, walk-in storage, organized pantries, distinctive hood options, and tables built into islands all can create functional enhancements to your space while serving as jewels of your culinary masterpiece.
When designing the kitchen of your dreams, don't sacrifice function or beauty: Demand both.  Here's a list of some of our favorites to push your kitchen desires into reality.
---
1. Internal drawers provide additional storage within deep drawers. Perfect for island cabinets, these internal drawers increase storage options for every available inch of your kitchen.
---
2. Dual purpose islands incorporate dining space while enhancing the prep space. Available at different heights, integrated table options serve as a functional design statement.
---
3. Personally tailored pantry cabinets provide full optimization to increase access and efficiency. Customizable to your needs, internal drawers, bottle/stemware storage, and adjustable shelves make it easy to stay organized.
---
4. Walk-in tall cabinets known as Containers provide deeper storage within your cabinet layout to conceal larger objects such as cleaning supplies and washer/dryer units.
---
5. Statement hoods can offer additional storage while making a big impact on the overall design. Built-in shelving gives the homeowner a space to display or store essential oils and spices.
Pairing good design with high-quality cabinetry and materials allow function and beauty to go hand in hand.