November 1, 2021
Recently Completed – Georgetown Tranquility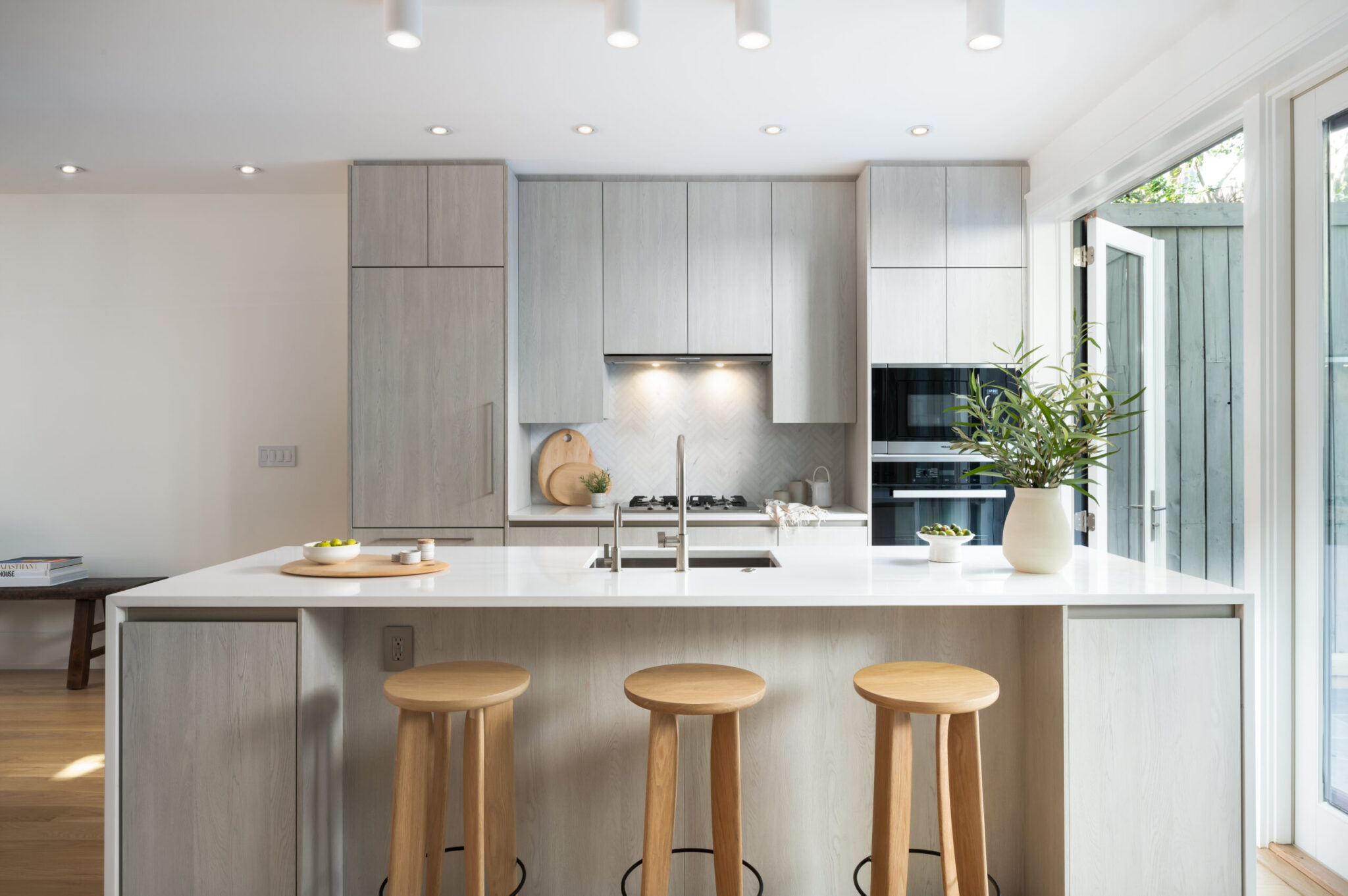 "Working with Shawna Dillon and Snaidero DC Metro is a designer's dream. From the vast array of luxury cabinetry finishes, styles and customization of components one can make any vision come to life" — Azali Kassum Designs
Georgetown, DC, known for its historic streets and harbors, features some of the city's best boutiques and restaurants. This townhome renovation focused on bringing modern elements and opening up the interior.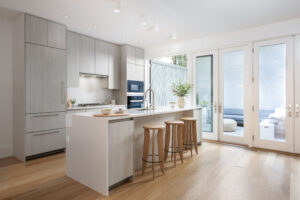 "For this project I wanted to create a very neutral and serene yet warm open floor plan with a kitchen which could work easily for day to day as well as for entertaining for the modern family. By selecting the Pickled White Oak Matrix finish paired with the crisp white countertops and white oak flooring we were able to realize this vision" — Azali Kassum about the finishes and her inspiration
The Snaidero WAY integrated channel allows the cabinetry to blend seamlessly into the space, enabling natural light to take the focus. The handleless design is modern and sleek without determining a design aesthetic, letting the designer create the space.
The basement kitchenette featured Lead Grey Resin finish with beautiful stainless steel appliances for a dramatic look.
Miele and Subzero appliances complete this luxurious property.
"Shawna's experience, knowledge and fierce attention to detail makes each design we embark on together a match made in heaven" — Azali Kassum Designs