February 21, 2018
Modern Farmhouse in McLean, VA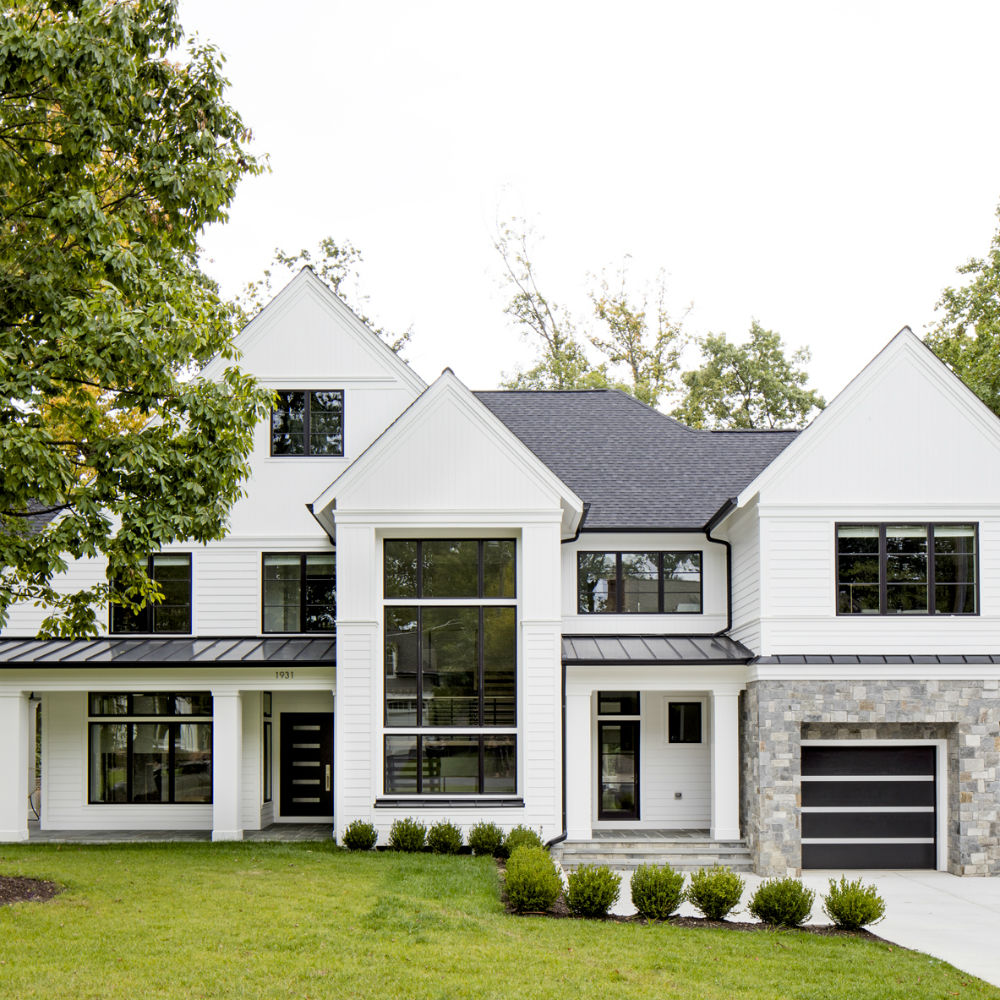 RECENTLY COMPLETED: MODERN FARMHOUSE IN MCLEAN, VA
What does it take to create a custom home? For our McLean based client, a definitive vision, down to every last detail– from which direction the windows will open, to carefully selecting fabrics necessary to accentuate the final space– all knowingly set to contribute to a welcoming sanctuary.
How do you turn a vision into reality? Surround yourself with excellent partners and select the finest of materials. What originally stood as a cramped, enclosed, and dark house was transformed by a team of experts. Devereaux Architects, Great Jones Development, and Jeanne Griffin Design all collaborated alongside our style-minded client (a personal stylist by trade) to create a light and open space that features a dazzling kitchen/living room in which her whole family can gather. Every corner has been sleekly appointed to compliment this modern farmhouse stunner. Built with craftsman precision, and featuring an expansive Snaidero kitchen and master bath, our client adeptly achieved her vision and this bright and glamorous home was born!
The home features our LUX CLASSIC frame in Medium Oak Matrix in the expansive kitchen. The soft medium oak cabinetry, accented by the sophisticated built-in chrome handle, is anchored by the strikingly dark marble island, which plays with texture, volume, and the perception of space. Each component is impeccably tailored to create a voluminous yet dazzling and dignified gathering area in the home.
For the master bath, they chose LUX FLAT in Sand Walnut Matrix grounded by a dark counter. The flat panel door provides a more mod spa feel providing a zen-like energy.
"Thank you so much for my beautiful kitchen and master bath!!! I have lost count of the compliments we have received about them!!! Jaws have dropped and I am not exaggerating! I sing your praises all the time!!" – Satisfied Snaidero Client